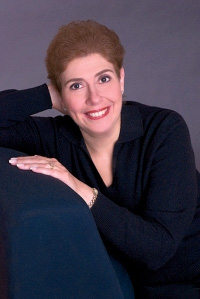 Andrea Kane is the New York Times and USA Today bestselling author of thirty novels, including sixteen psychological thrillers and fourteen historical romantic suspense titles. With her signature style, Kane creates unforgettable characters and confronts them with life-threatening danger. As a master of suspense, she weaves them into exciting, carefully-researched stories, pushing them to the edge—and keeping her readers up all night.
Kane's first contemporary suspense thriller, Run for Your Life, became an instant New York Times bestseller. She followed with a string of bestselling psychological thrillers including No Way Out, Twisted, and Drawn in Blood.
Her latest in the highly successful Forensic Instincts series, No Stone Unturned, showcases the dynamic, eclectic team of maverick investigators as they solve a seemingly impossible case while narrowly avoiding an enraged law enforcement frustrated over Forensic Instincts' secretive and successful interference in a murder case. The first showcase of Forensic Instincts' talents came with the New York Times bestseller, The Girl Who Disappeared Twice, followed by The Line Between Here and Gone, The Stranger You Know, The Silence that Speaks, The Murder That Never Was, A Face to Die For, and Dead in a Week.
Kane's beloved historical romantic suspense novels include My Heart's Desire, Samantha, Echoes in the Mist, and Wishes in the Wind.
With a worldwide following of passionate readers, her books have been published in more than twenty languages.
Kane lives in New Jersey with her family. She's an avid crossword puzzle solver and a diehard Yankees fan.